Car Crossing Moodies Drift
Nick Baalbergen Writes
Thought the attached photo may be of interest. It is of a span of oxen about to 'assist' a car across the Moodie's Drift crossing on the Sabi River.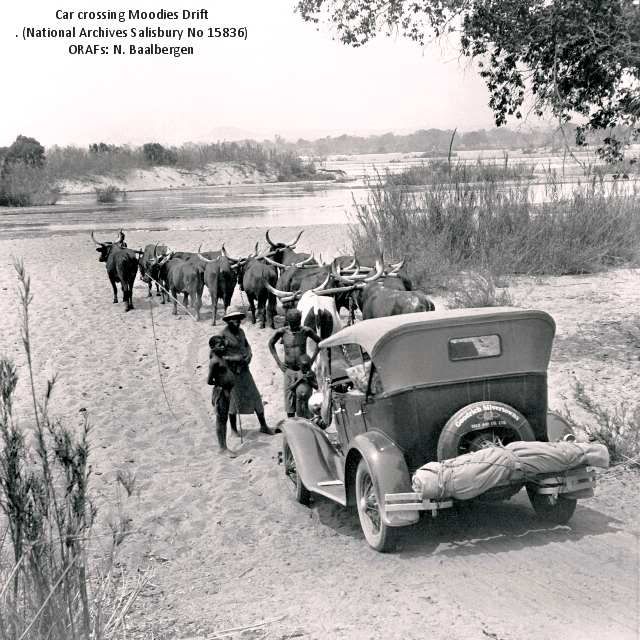 This is a photo obtained from the Archives in Salisbury in the 70's.
The annotation reads........."Car crossing Moodies Drift. (National Archives Salisbury No 15836)". No date is given, but the fact that the Drift was still in use, would suggest that it pre-dates the
construction of Birchenough Bridge
, therefore pre 1933 - the vehicle looks like a 20's model.
Thanks to Nick Baalbergen for sharing his memories with ORAFs.
Labels: Moodies. Birchenough Bridge