Rhodesian Photos: Old Salisbury
Following photos of "Old Salisbury" were made available to ORAFs by Nick Baalbergen,
Nick Writes:-
I have attached original photos from about the same time. Note that the two early photos of Manica Road circa 1910 were taken before the construction of the Standard Bank building, which is conspicuously absent in both images. The early photo looking west from the corner of Manica Road and First Street, shows the site on which the Standard Bank would be built - left behind the horse.
Beit Memorial Public School in Salisbury. Circa 1912
Manica Road Corner First Street Looking West in Salisbury. Circa 1910.
.
Manica Road Looking East in Salisbury. Post Office on Right. Circa 1910.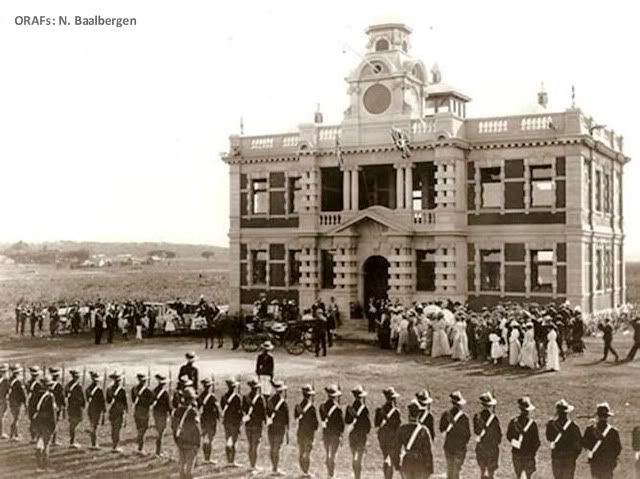 The Opening Of The Original Museum on Which Girls High Now Stands Today.
The Standard Bank Building (completed in 1911) Circa 1912.

End


Thanks to Nick for sharing his memories with ORAFs.

Comments and correspondence to Eddy Norris on orafs11@gmail.com
Labels: Beit Memorial Public School, First Street, Manica Road